A land more kind than home
May 21 - June 29, 2019
Union Hall is pleased to present our inaugural exhibition, A land more kind than home: paintings by Deborah Brown. Brown's recent paintings depict a female protagonist basking in pastoral settings along with her animal companions. The titles of her works are often drawn from myths and stories from antiquity, both literary and religious, drawing associations to canonical artworks historically painted by male "masters." With this body of work, Brown takes a revisionist approach to the stories depicted, complicating the male gaze that is present in the historical works of literature and art that she references. The female characters in her work are unrestricted by assumptions of female vulnerability or dependence on male actors for their legitimacy.
In A land more kind than home, a selection of paintings focused on the landscape and animals accompany Brown's figural pieces. Together, the works in this exhibition are arranged so as to draw the viewer through a paradise of female autonomy, a magical forest where mythical women are powerful, unencumbered, and vulnerable without risk. Brown's figures define themselves within the paintings, and as they define themselves they define the space around them. It is a utopian idea, a visual representation of what we as feminists hope for and fight for, for all women— the ability to self-determine without boundaries.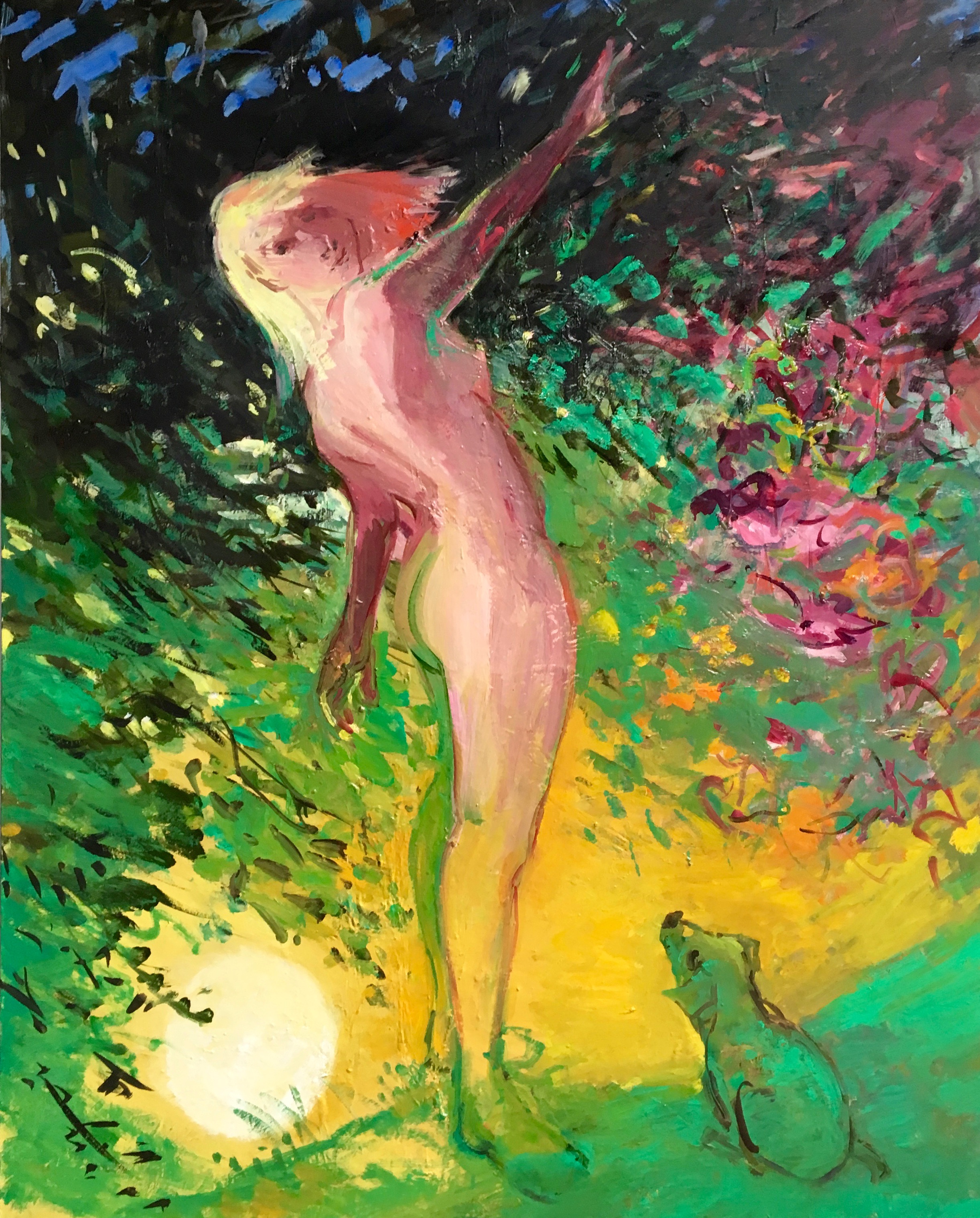 Deborah Brown lives in New York and works in Bushwick, Brooklyn, a neighborhood she helped pioneer as an artist and where she started Storefront, one of the first artist-run galleries in the neighborhood. She holds a BA from Yale University and a MFA from Indiana University. Her work is held in numerous museum and corporate collections and has been written about in The New York Times, The New Yorker, Artforum, Art in America, The Wall Street Journal, ARTnews, Artnet News, Madame Figaro, Hyperallergic and ART-Das Kuntsmagazin. Brown has served as a visiting artist and lecturer at Penn State University, Hunter College, Pace University, Columbia University, Maryland Institute College of Art and Art Omi. Brown is a board member of BRIC, the leading presenter of free cultural programming in Brooklyn.
What's up next? View our upcoming exhibitions here.